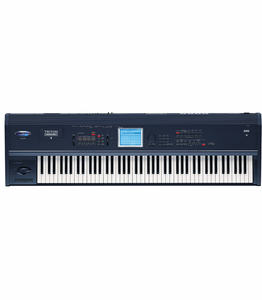 A staggering 160 Mbytes of PCM memory forms the foundation for 1,344 Programs and 1,280 Combinations, providing wonderful potential for expressing your creativity.
Valve Force technology —- a first for any music workstation. This newly developed vacuum tube circuit adds analog warmth to your sound.
Two tone generators deliver up to 120 voice polyphony.
Open Sampling System allows for creative Resampling, plus the ability to record audio directly into the sequencer using In-Track Sampling.
Dual polyphonic, dynamic arpeggiators can generate powerful phrases. 489 patterns are included, with room for a total of 507.