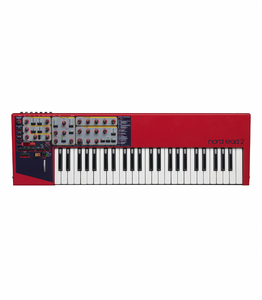 The incredible Nord Lead synthesizer is taken a few steps further with the Nord Lead 2. It uses the same synthesis technology and sounds as good as the Nord Lead, but adds a few nice new touches. These features include a ring modulator, 
OSC
 1 can sync with the white noise generator, increased 
LFO
 and arpeggiator waveforms and patterns, distortion in the squelchier punchier filter section and 4 individual outputs.