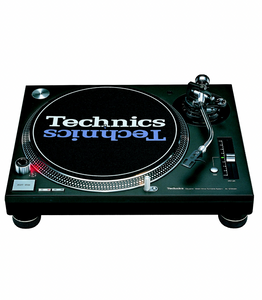 An update of the classic SL1210 Mk 2, this MK3 version has the following updates:
No notch at centre (0%) of pitch control
Pitch reset 0% button to instantly reset the speed accurately
Socket to hold a spare cartridge or headshell at the rear of the deck
Continuous pitch adjustment up to 8%
Precision moulded aluminium diecast cabinet
Unwavering quartz DD accuracy:
Wow and flutter 0.01%

 

WRMS

Rumble – 78dB (

DIN

 

B)
Very high torque (1.5Kg(cm)) for quick start-ups
Sensitive low-mass tonearm with gimbal suspension
Helicoid tonearm height adjustment
The price quoted does not include a cartridge & stylus. Prices for these can be found at the bottom of this page. Other models can be found in the accessories section.