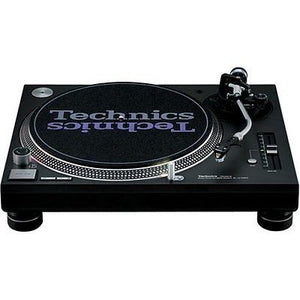 The Famous Technics 1210 Turntable has been updated again.
The New Mark 5 Is The Replacement For The 1210 Mk3D. The New Mark 5 Retains The Fundmental Design That Has Been So Popular With DJ's For Years. The Main Difference On The Mark 5 Is That It Has An Easy Accessible Brake Adjustment Control Underneath The Platter.
The price quoted does not include a cartridge & stylus. Prices for these can be found at the bottom of this page. Other models can be found in the accessories section.